Before & After School Care
Champions - Where Learning and Fun come Together!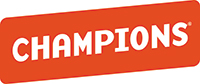 For today's busy parents, finding a safe, enriching environment where children can spend time before or after school is a significant concern. At Champions, we understand your need and offer convenient and sensible options right at your neighborhood school. Champions offers a wide variety of fun, flexible and enriching programs within your district. Check out the programs that are offered at your school!
Creative Arts - This area encourages children to experiment with new visual-art mediums and to use their imaginations to express themselves in creative ways
Math and Construction - Children can explore foundational mathematics and engineering concepts, such as counting, sorting, matching, classifying and building.
Puzzles and Games - This area contains materials such as puzzles, board games, and word finds that help foster executive function skills, including response inhibition, self-regulation, mental flexibility and working memory.
Science - This area contains materials that encourage children to make predictions, explore cause and effect relationships, develop sensory awareness, test ideas and theories, draw conclusions and explore the natural world around them.
Homework - This area is designed for the children to work on their homework and learn skills such as organization, planning, problem-solving, responsibility, accountability and Communication.
FUN - This is what the children at Champions have every day while attending the program!
2016-17 School Year Weekly Fees
:
| | | |
| --- | --- | --- |
| Days | Before | After |
| 5 | $38.00 | $52.00 |
| 4 | $31.00 | $46.00 |
| 3 | $26.00 | $38.00 |
| 2 | $24.00 | $33.00 |
| 1 | $22.00 | $31.00 |
Early Release Fee: $10.00 per child per day attending in afternoons
Non School Day/Full Day Fee: $37.00 per child per day
Family Registration: $75.00 (non-refundable)
Drop In Fee: $33.00 per unscheduled program session
Account Late Pay Fee: $10.00
*All fees are in addition to your normal weekly tuition rates
Hours:
Morning Program: 6:00 a.m. to start of school
Afternoon Program: Dismissal to 6:00 p.m.
Locations:
Bethel Manor Elementary
Coventry Elementary
Dare Elementary
Grafton Bethel Elementary
Magruder Elementary
Mt. Vernon Elementary
Seaford Elementary
Tabb Elementary
Waller Mill Elementary
Yorktown Elementary
Enroll online at www.discoverchampions.com
For online Customer support call:
1-800-246-2154